Jumbo Quadruple Strength Tanning Nasal Spray
Regular price
$189.00 AUD
Regular price
$210.00 AUD
Sale price
$189.00 AUD
Unit price
per
Sale
Sold out
Product Features

☑️ Delivery and satisfaction guarantee (get results or your money back!)

☑️ Delicious watermelon flavour/scent (no bad aftertaste!)

☑️ Insulative bottle to preserve product quality

☑️ Usage guide

☑️ Luxury box packaging with padded insert

☑️ Removable lid cap and leakage prevention lock for storage

☑️ Free Express Shipping Worldwide!
How to Use

Nasal Spray Instructions:

How to spray with best technique:

1) Remove the clear cap from the top and the leak-proof seal from the neck of the bottle

2) Blow your nose to remove any obstructions

3) Insert the nasal spray into one nostril as far as you can bear with one hand and press the other nostril flat with your other hand

4) Press the compressible lid down hard and fast with two fingers

5) Tilt your head back and sniff to ensure none of the product drips out

Note this product requires at least a small amount of sun exposure for best results.

Sublingual Drops Instructions:

Do 2 drops onto the sublingual glands under the tongue (see diagram below) 3x per day (morning, midday, night), and an additional  2-4 drops immediately before sun exposure for best results! Try not to swallow the drops for as long as possible and do not rinse your mouth for at least 30 minutes.

Storage Instructions

The nasal spray should be stored in the fridge when not in use. However, the product can still last for 3 weeks out of the fridge so it is suitable to take in luggage when travelling.
Shipping & Pre-orders

All products include free express shipping worldwide!

We currently have fulfillment locations in both Australia and the US, and your order will be dispatched to your address from the fulfillment location closest to you.

Typical dispatch times are 1-2 days and delivery times usually range from 1-4 days domestically within the US and Australia and 1-3 weeks internationally, depending on your location.

Couriers used are dependent on the fulfillment location.

Orders dispatched from our Australia warehouse are shipped by Australia Post Express and orders dispatched from our US faciities are shipped by USPS or Fedex Express.

Pre-orders

As our products are in extremely high demand and have a large customer base, they tend to sell out often.

Due to this high demand, many customers choose to pre-order the products while the new stock is on it's way to ensure that they don't miss out!

If you would like to be the first to know when pre-order items are restocked, you can sign up to our email list at the bottom of any page.

Please also note that sometimes the incoming stock may sell out before it has arrived, so frequent restocks are not always guaranteed. As such, pre-ordering is highly reccomended if you want to ensure you don't miss your chance to make an order.

Pre-orders typically have an additional 1-2 week wait time to those mentioned above, and you will be updated by email or SMS once it has been dispatched.

If you have any questions about your pre-order, feel free to contact our customer support team at info@permatan.co and we will get back to you within 24 hours!

Current pre-order wait times

Orders for Jumbo Quadruple Strength Tanning Nasal Spray will be dispatched in approximately 1 week, whereas all other pre-orders are due to be fulfilled in approximately 2-3 weeks.

Last updated 17/08/2022
The Science

Our Technology

The Permatan solution leverages the skin's natural tanning potential through use of biomimetics.

The way the body makes the melanin which provides a natural tan is by way of converting the amino acid Tyrosine via the enzyme Tyrosinase. The Permatan exclusive complex is designed to increase the bioavailability of both this enzyme and substrate amino acid Tyrosine, all of which are required for melanogenesis (melanin production). By increasing the bioavailability of these compounds in the skin, the amount of melanin produced is increased and the body produces a natural tan quicker. 

Normally, this process is regulated by the hormone alpha-MSH which is responsible for skin darkening, however, the Permatan formula enables an increase of melanogenesis even when alpha-MSH levels are low (i.e in individuals that are normally fair and cannot normally obtain a natural tan). It is important to note, however, that the Permatan formula does not contain alpha-MSH itself and also does not interfere with the body's natural levels of other hormones.

The solution is able to be absorbed by the nasal membrane and sublingual glands as our solution has molecules small enough to pass through these membranes. These membranes in particular are ideal for absorption as they are only a few cells thick.

Permatan was designed to require very minimal sun exposure to be effective as it results in increased levels of eumelanin. When a person's eumelanin levels are increased, only a very small amount of sun is required to leverage the tanning potential of the eumelanin and provide a noticeable colour change.

It is this technology that differentiates Permatan from other traditional tanning methods, allowing for game-changing results that speak for themselves.

 
Share
Customer Reviews
Write a Review
Ask a Question
12/05/2022
Kelly M.

Australia
I recommend this product
Amazing!
I have never ever been able to tan, I have the red head gene thanks dad. My 3rd week of using this product & I just can't believe the results it's like I'm in a different body! Only down fall is a few dark freckles popping up that are a little concerning that I will follow up at a skin care clinic. But you do tan, I have ordered another bottle & will continue using this, if I don't have skin cancer, the things you do to yourself for beauty
11/24/2022
wendy p.

Australia
I recommend this product
Really works!!
I got results after 2 weeks of use. I only sprayed 2x a day (they recommend 3x a day) and i got my desired tan. It did trickle into the back of my throat and it did taste bitter, which was to be expected. I also noticed i was getting more moles than usual!! Just something to keep in mind when using this… i have stopped using it for a few weeks and i still have my tan. It really works!! I also did sun tan like 30 minutes every few days and although they say that beginners have a "loading" phase of about a month i still got a tan pretty quickly. But that could be because i have light tan skin and can tan easily. People who are more paler may have that adjusting period.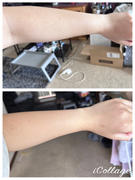 09/17/2022
Jamie-Lee W.

Australia
Works on my ginger skin! No side effects.
Got this a few weeks back and can't believe it actually works really well and FAST too! I'm a natural redhead and could never get even the slightest tan in the sun and even fake tan didn't give me the colour I wanted and applying more layers just made my skin the same colour as my hair! No side effects or anything either. My only complaint is the delay on shipping as it was out of stock at the time and I had to pre-order which took a few weeks. I'll admit I was skeptical making this purchase but I 100% recommend giving it a go, you won't regret it.
06/26/2022
Danni P.

United States
I recommend this product
Highly recommend
Highly recommend this more approach to sun tanning than tanning oils or fake tan. Whilst it doesn't give UV protection like sunscreen, it builds up your melanin levels so quickly I've never burnt since using this I just get brown! It's also completely effortless to use which I love. I'm often too busy to stay on top of spray tanning or self tanning and the result is a complete mess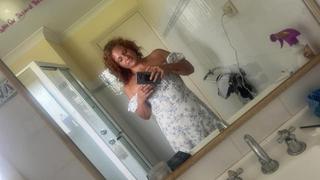 12/04/2022
Greg E.

Australia
I recommend this product
Jumbo
It works … I had my doubts but I have to say I'm brown now
Patchy fake tan? Cancelled.
Say hello to Permatan™, a line of nasal spray and sublingual drop formulations that increase melanin production in all skin tones using biomimetic technology.
How it works
The way the body makes the melanin which provides a natural tan is by way of converting the amino acid Tyrosine via the enzyme Tyrosinase.
The Permatan exclusive complex is designed to increase the bioavailability of both this enzyme and substrate amino acid Tyrosine, all of which are required for melanogenesis (melanin production).
By increasing the bioavailability of both of these compounds in the skin, the amount of melanin produced is increased dramatically, and the body produces a natural tan even if the individual previously could not.
Learn More
The only solution to pasty skin.
Our products enable even the fairest skin types who cannot usually tan naturally achieve the deep, dark tan of their dreams in just a matter of weeks.
Life-changing results.
Permanent tanning from the inside out, for all skin tones.
Thousands of happy and loyal customers worldwide.
Real results from real cusotomers.
See for yourself why our product gets all the hype and join the tribe today!
Learn More
PRE-ORDER: Jumbo Tanning Nasal Spray and Drops Bundle
Regular price
$269.00 AUD
Regular price
Sale price
$269.00 AUD
Unit price
per
Sale
Sold out
Share
View full details
PRE-ORDER: Tanning Nasal Spray and Drops Bundle
Regular price
$179.00 AUD
Regular price
Sale price
$179.00 AUD
Unit price
per
Sale
Sold out
Share
View full details
PRE-ORDER: Triple Strength Tanning Nasal Spray
Regular price
$110.00 AUD
Sale price
$99.00 AUD
Unit price
per
Sale
Sold out
Share
View full details